Orthotics
What is an orthotist?
A certified orthotist or (C.O.) designs, fabricates, fits, orthoses. A (C.O.) is certified by the American Board for Certification in Orthotics and Prosthetics (ABC) and attends mandatory continuing education programs.
What is an orthosis?
An orthosis is an orthopedic device used to:
Improve skeletal alignment and function
Prevent or correct deformity
Substitute or enhance function
Decrease pain or discomfort
Improve your gait
At IAMOP each patient is evaluated by a certified practitioner for prescription, description, design consideration based on height, weight, degree of deformity, degree of correction an orthoses will provide are all discussed with patient or caregivers.
Patients are shown sample devices prescribed for them. Once design criteria have been formulated the device is fabricated in our own laboratory.
IAMOP offers specialized programs for Stroke, Polio, M.S. Spinal cord, M.D. Neuromuscular Trauma Pathologies and Pediatrics.
Upper Extremity Orthotics (Custom made and custom fit pre-fabricated)
Fracture orthosis
Hand orthosis (HO)
Wrist-hand orthosis (WHO)
Wrist orthosis (WO)
Elbow orthosis (EO)
Elbow-wrist-hand orthosis (EWHO)
Shoulder-elbow-wrist-hand orthosis (SEWHO)
Shoulder orthosis
Lower Extremity Orthotics (Custom made and custom fit pre-fabricated)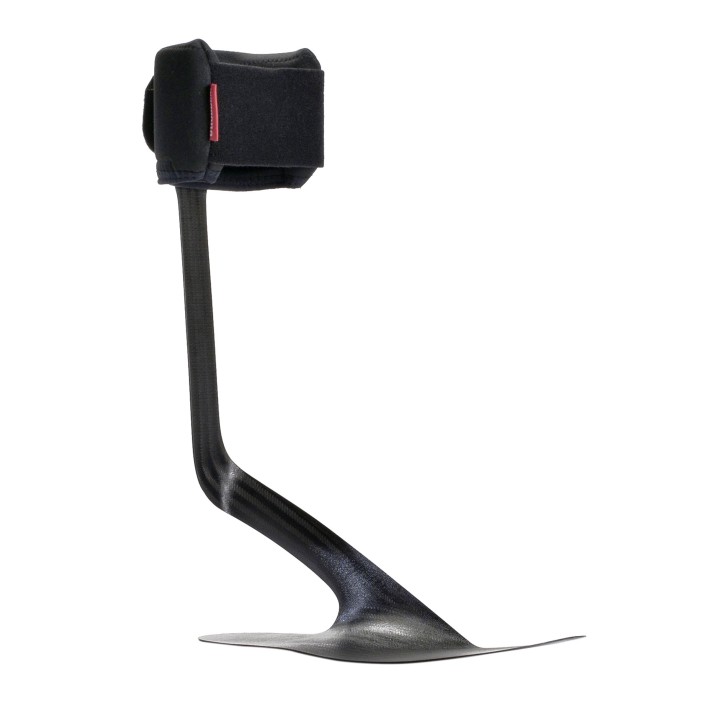 Fracture/ulcer care boots
Foot orthosis (FO)
Ankle-foot orthosis (AFO)
Knee orthosis (KO) / basic and sports bracing
Knee-ankle-foot Orthosis (KAFO)
Hip Orthosis (HO)
Hip-knee-ankle-foot orthosis (HKAFO)
Cervical/Spinal Orthosis (Custom made or custom fit pre-fabricated)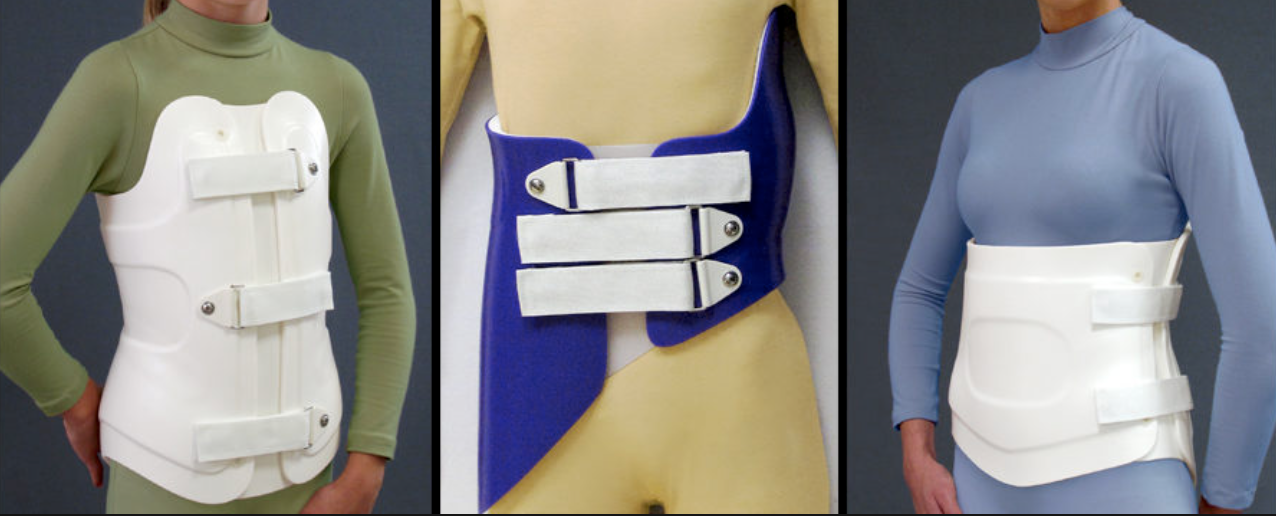 Cervical orthosis (CO)
Cervicothoracic orthosis (CTO)
Cervicothoracolumbosacral orthosis (CTLSO)
Thoracolumbosacral orthosis (TLSO)
Lumbosacral orthosis (LSO)
IAM Orthotics

It's who we are!
Custom TSLO Options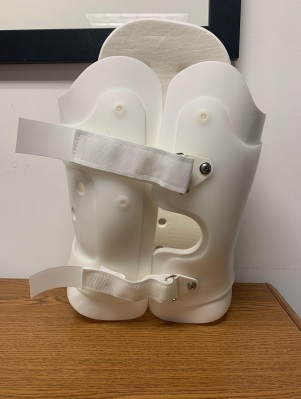 Scoliosis bracing
Flex Foam- Soft Accommodative
Rigid Bivalve- Fractures, Spinal instability
Can be done by measurements and 3D scans.
Aspen P-TLSO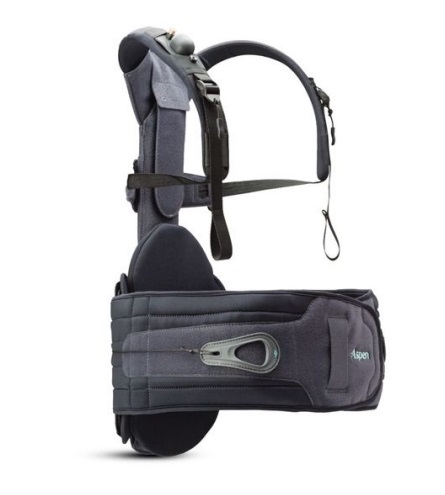 Can be used for Kyphosis, Ehler Danlos, thoracic weakness, low back pain, and postural concerns.
Uses an air bladder to reduce kyphosis and keep shoulders back to improve posture.
The top and bottom can be separated if proximal or distal treatment is no longer needed.
Custom AFOs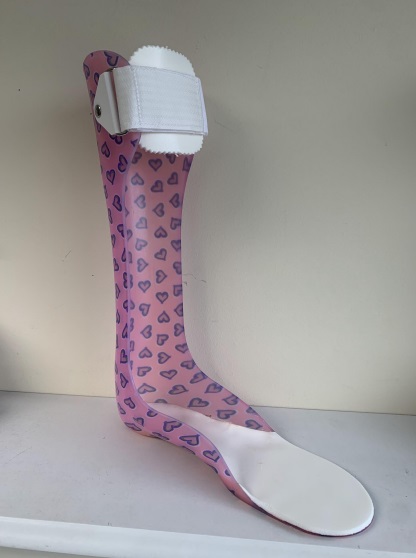 Turnaround time at our office is possible within a week.
Can be set as a solid AFO with hinges included, to anticipate rehabilitation and improved strength.
Almost all adjustments are possible at the clinic (we bring our own tools!)
Custom Solutions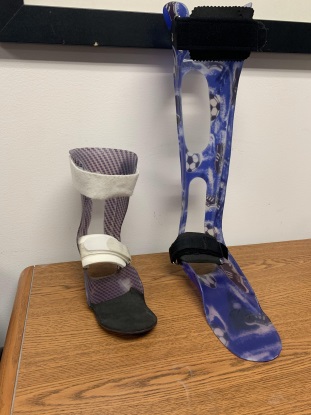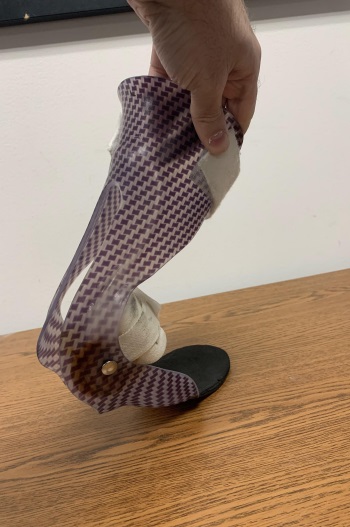 "PD-AFO" designed by Bob Drillio (in the picture)

Passive Dynamic orthosis with minimal bulk restricts plantarflexion but allows for dorsiflexion during the stance phase.

Anti-hyperextension cuffs, derotation straps, etc made to treat specific deficiency
We pride ourselves on inventing new designs and experimenting with solutions to best suit the complex patient.
Carbon AFOs

Sprystep AFO line

Flex= most flexible option, for mild cases or older patients that don't generate a lot of ground reaction force.
Regular= "middle of the road" option. (pictured on left)
Reduces foot drop and improves some toe-off
Max= most rigid option. (pictured on right) For patients that need extension moment, at risk of knee buckling.

We are also trialing other brands such as Aspen and Thrive AFO lines.
Custom Measured SMOs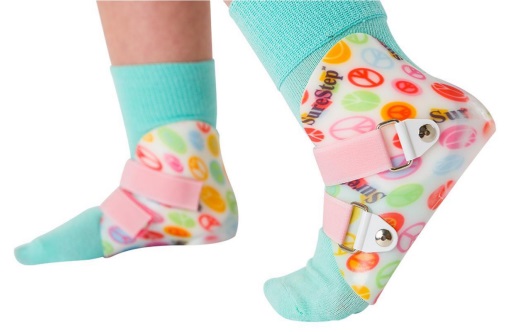 Surestep SMOs, able to fabricate from measurements
More for pediatric patients, but adults can be casted.
Extra thin plastic and special trim lines to maximize mobility.
2-3 week turnaround time. We make custom SMOs faster but they are made with thicker plastic.
Surestep Pediatric Orthotics - AFOs, SMOs, Shoes and More | Surestep
KAFOs

For patients with weakness/instability including their hip & knee.
Uprights come in Aluminum, Steel, or Titanium
Many options for knee/ankle joints, locks, pads, plastic shells, etc.
A longer process that requires:

Eval, measurements, casting (1-hour appointment min)
Test fit appointment (adjustments often need to be made at our office) (30 minutes to 1 hour)
Final fit/delivery appointment (30 minutes)
Becker
Becker Orthopedic was founded in 1933 by Otto K. Becker to provide high-quality orthotic


components and central fabrication services. Today, Becker Orthopedic remains a family business dedicated to quality, service, and innovation in the field of orthotics.
For more information: https://www.beckerorthopedic.com
Ottobock
Our goal at Ottobock is always the same, though – to help you be more independent and mobile


in all that you chose to do.
For more information: https://www.ottobockus.com.
Spinal Tech
Spinal Technology, Inc. is a leader in central fabrication for custom Spinal Orthoses for patients requiring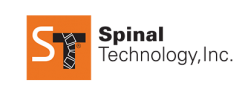 stabilization, immobilization, and correction of the spine. Focused on providing Orthotists and their patients with highly effective spinal orthoses that contribute to positive outcomes and quality of life.
For more information: https://spinaltech.com
Townsend
Founded in 1984, Townsend Design is one of the orthopedic industry's most respected manufacturers


of ligament and OA knee braces, specialty lower extremity orthoses, and rehabilitate mobility devices. Acquired by Thuasne in 2011, Townsend has over 175 employees. Townsend's manufacturing and distribution center is in Bakersfield, California.
For more information: https://www.thuasneusa.com
Boston Brace
Boston Brace is a Boston-based company. Leader in Scoliosis Technology and Fabrication.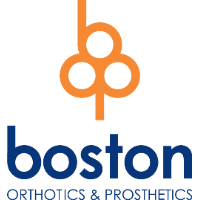 For more information: https://www.bostonoandp.com