Pediatrics
I AM O&P offers specialized programs for Pediatrics. The practitioners at IAM O&P will evaluate your child for diagnostic specific orthoses. A Certified Pediatric Orthotist trained in a wide range of physical and neurological challenges that are associated with children. Services are structured to fabricate the most functional orthoses for children to enhance their gait, sitting balance, improve range of a joint, and advancement in their motor milestones.
We will communicate with your physician, physical therapist, and will work as a team to maximize outcomes You and your childs caregivers will be educated and instructed in the use of the orthoses, functional goals and progression in motor milestones. I AM Orthotics and Prosthetics will see your child at school physicians office, physical therapist office or at your home.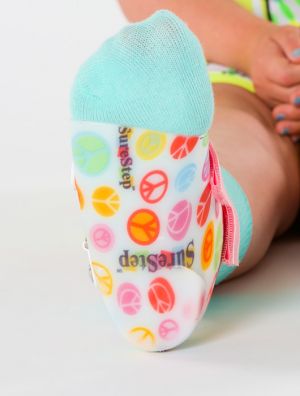 Surestep
Surestep is the most effective means of providing stability to children who pronate. Children with low muscle tone who have trouble with stability due to pronation can now walk, run and jump with this patented, dynamic bracing system. We understand that a child might be resistant to the idea of wearing orthotics. Some styles are rigid and can restrict movement. That's why Surestep is different. Surestep products use the unique patented principle of compressing the foot into alignment. Through the use of an extremely lightweight, thin and flexible plastic, Surestep allows for a more natural walking motion, along with a wide range of motion.
For more information: http://surestep.net/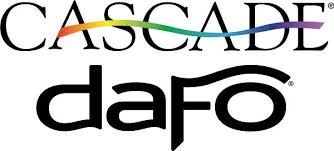 Cascade Dafo
Children learn movement by moving. Rather than bracing heavily, we want the foot and ankle to experience as much useful movement as possible. A child needs to explore foot and ankle position in a guided range—like guardrails on a highway, with the freedom to move ahead but with protection from danger.
That's why we believe in creating orthoses with as much flexibility as possible along the planes where a child has good control, providing support only where needed.
For more information: https://cascadedafo.com/

Benik
Benik Corporation is a family-owned company with pride in our American-made products. Established in 1983, Benik has a long history of developing quality medical and athletic neoprene products for adults and children.
The availability of individually fitted and custom designed products has distinguished Benik as a leader and innovator in its field. Our product line features many original designs, including our patented method of joining custom-moldable thermoplastic and neoprene materials to form a supportive and comfortable splint.
For more information: https://www.benik.com